Price: $40.00
I went back and forth approximately 65 times trying to figure out where I wanted to spend my 100 dollars on today and what to write about. Drafted a few posts, hated them all.  The usual.
Then it I saw it. There's shockingly only a few times that I say "I need this." This was one of the times. Okay fine, this was one of the few times I said "I need this" AND could afford it.  (Burberry quilted coat, anyone?)
I don't care if Colin hates it. I need it. This is beyond perfect for girls living together and I definitely wish I had it in college or my first apartment.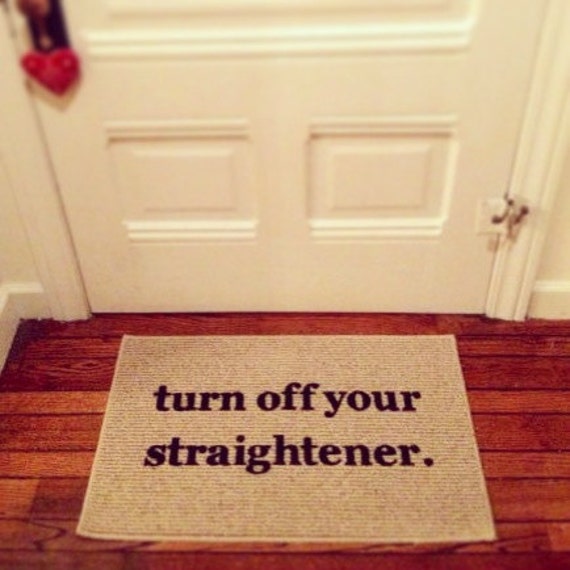 I can't tell you how guilty I am of leaving my straightener on. I always convince myself "I'll need a touch up later" then start drinking and well, you know how it goes. I'm out the door, in a taxi cab, and my apartment is slowly escalating to 100+ degrees.
PS: It says sold out, but if you contact the shop owner she will make you another one.
Guilty as charged,
Jules
Lets be friends:
Instagram: jmalley11
Twitter: @julesmalley