Price: $98.00
J.Crew. So many mixed feeling on my little oasis of a store on 5th avenue.
Let's get this out of the way first. I love it. I feel like every time I ask "OMG I love that, where's it from?" I get the same answer. J. Crew.
But, every relationship has its rough patches, right?
For one, I will never understand how one pencil skirt is 99.00 (still way too much for work, in my opinion) and the next one is 499.00. 500 dollars on a J. Crew pencil skirt? WHY?! The entire inside better be laced with pure gold.
I have the same issues with the sweaters. One sweater, 70. Doable, but not ideal. Next one, 300. They look the exact same! I usually get so fed up with the guessing game at the store I just leave.
But, let's be real. If I had all the money in the world, I would buy every item in the store.
And J. Crew is known for one more thing: SALES. Today is 30-50% off all items and ya girl just got a new credit card. So if I had an extra hundred dollars I would buy these: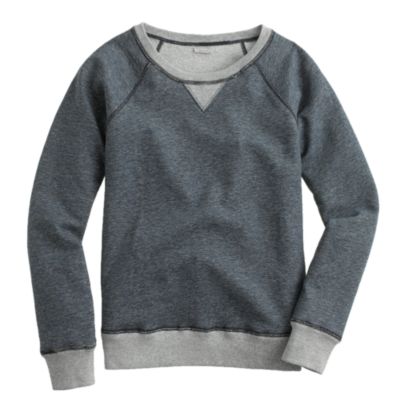 Price: 28.00 (including 30% off with code GOSHOP)
Comfy sweatshirt? In.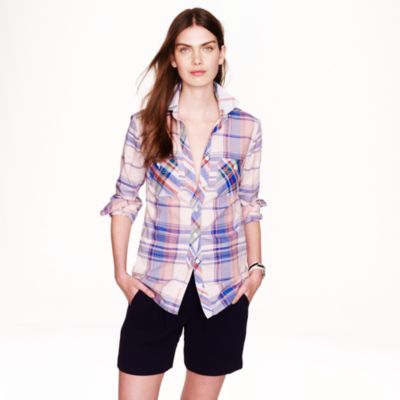 Price: 35.00 (including 50% off using code GOSHOP)
Love the boyfriend plaid look. I steal my boyfriends shirts all the time so why not pay for it?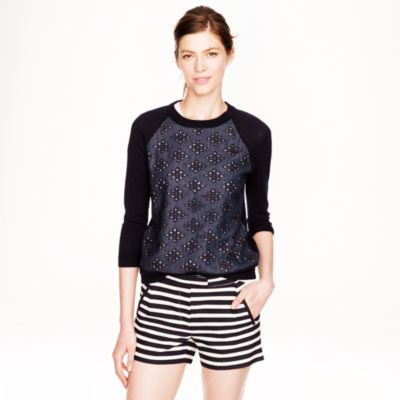 Shorts-  Price: 35.00 (including 30% off using code GOSHOP)
3 different J.Crew essentials (dramatic, but go with it) for under $100? Thank god for that new credit line.
Prep4Lyfe,
Jules